Made in Korea Hand Cupping Set; 17 Suction Cups (4 Different Sizes), Hand Pump, Suction Hose and Carrying Case.
---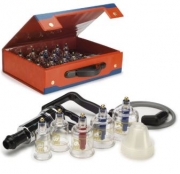 This deluxe new cupping set contains plastic cups that are shock and heat resistant, which allows them to be sterilized in boiling water.
---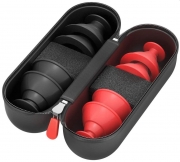 8 silicone pods (4 large, 4 small) Easy to transport carry case included.
---
Showing 1 - 3 of 3 Results