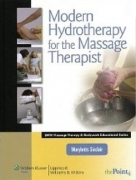 This text offers a modern approach to hydrotherapy— the use of water, ice, steam, and hot and cold temperatures to improve or maintain health— as performed by massage therapists.
---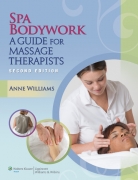 Featuring new treatments, new photos, new technique video clips, and an expanded set of online tools, the Second Edition helps you develop the skills you need to gain a competitive advantage when seeking work in the spa industry or adding spa treatme...
---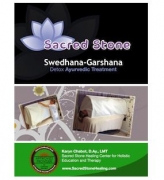 Learn how to do a dry skin exfoliation using hand-sewn silk gloves and steam therapy. This ancient sequence can help alkalize the blood, remove pain and detoxify the liver. A light sweat is induced, coaxing toxins to leave the body through the pores ...
---
Showing 1 - 3 of 3 Results