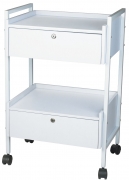 The Dante + is a two shelf trolley with acrylic shelves with two locking drawers.
---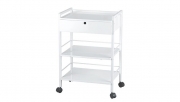 The Dante is a three shelf trolley with lacquered wood shelves. It includes lockable storage.
---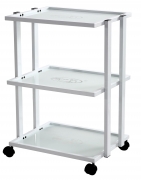 The Weet trolley has a sleek look and can be used by two therapists at the same time in a dual room setup.
---
Showing 12 - 15 of 15 Results