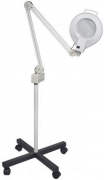 Magnification is 5 diopter, which helps you make a closer diagnosis of skin conditions easily and comfortably. The skin's texture will be magnified 3 to 5 times.
---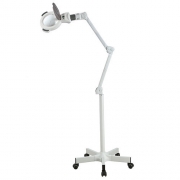 Modern LEDs lamp of cold light with a 5X magnification. The intensity of light can be adjusted. Its articulated arm eases the movement and lamp fixation safely. It comes with a high-stability 5-wheel base.
---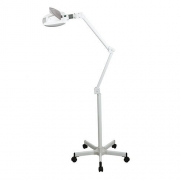 Modern LED magnifying lamp (with stand) of cold light with 5X magnification. It is equipped with a switch to adjust the light intesity in 2 different positions.
---
Showing 1 - 3 of 3 Results