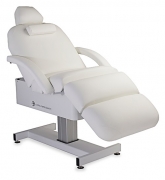 The CLoud 9 treatment table is really as soft as a cloud, soothing and comfortable, quiet as a whisper.
---
The Clodagh Libra Massage Table allows maximum room usage. It converts to a pedi spa throne in seconds, allowing you the flexibility to book any treatment.
---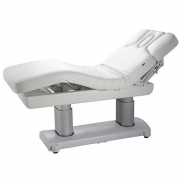 The Ocili massage bed is a wide massage bed with a thick cushion & soft upholstery for maximizing comfort. Concealed 4 motor for height, backrest, center and bed inclination.
---
Showing 1 - 3 of 3 Results