Cleans and disinfects with the same germ-fighting power as Barbicide! • Kills Hepatitus B (HBV) & C (HPC),Influenza A2, Herpes 1 & 2, AIDS, HIV-1,MRSA, VRE, and many others.
---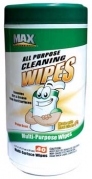 Max Professional™ All Purpose Wipes All Purpose Wipes can be used anywhere and anytime.
---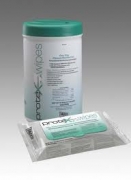 Protex Disinfectant is an EPA approved, one-step disinfectant that effectively kills a wide range of bacteria,viruses, and fungi.
---
Showing 1 - 3 of 3 Results