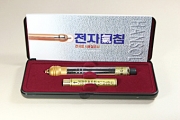 How to use: Place the tip of the Electronic Acupoint Stimulator perpendicularly on the acupoint, and press the button.
---

Hollywog® WiTouch Is The First Wireless Remote Controlled Pain Relief Device Utilizing TENS Technology To Specifically Target Back Pain.
---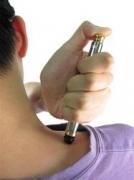 Stimulation on trigger points or acupointsWide application for acupuncture, massage, chiro, physical therapy etc.
---
Showing 1 - 3 of 3 Results